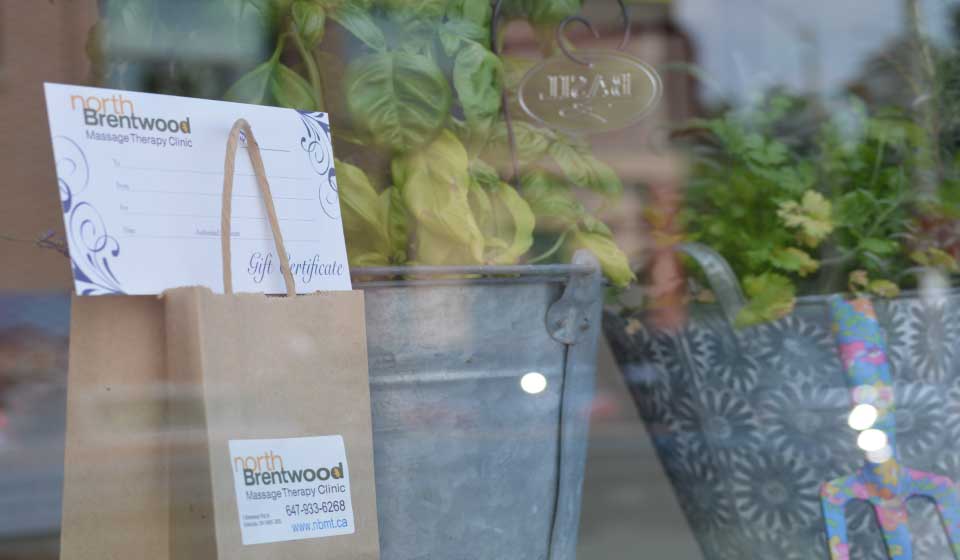 Proudly Serving The Toronto, Etobicoke and Mississauga area.
At North Brentwood Massage Therapy, our team of registered massage therapists offers high-quality care to all our clients. Our friendly and knowledgeable staff consider your unique needs and circumstances to achieve the best possible health outcomes.
OUR MISSION
To improve the overall well being and quality of life of all our clients.
At North Brentwood Massage Therapy, our goal is to help our clients decrease pain and live better. We provide personalized treatment plans to our clients in a friendly, relaxed atmosphere.
We believe in sharing our knowledge and guiding our clients into the self-care needed to be proactive in their own healing progress.
Massage Therapy is for everyone: we treat children, seniors, athletes, and weekend warriors.
Please take a moment to learn more about our range of services – from reflexology and reiki, deep tissue massages, pediatric massage therapy for kids, and sports massage. Our team looks forward to serving you.
Or meet our team of registered massage therapists below.
All Massage Therapists at North Brentwood Massage Therapy Clinic are members of the Registered Massage Therapists' Association of Ontario (RMTAO) and registered with the College of Massage Therapists of Ontario.